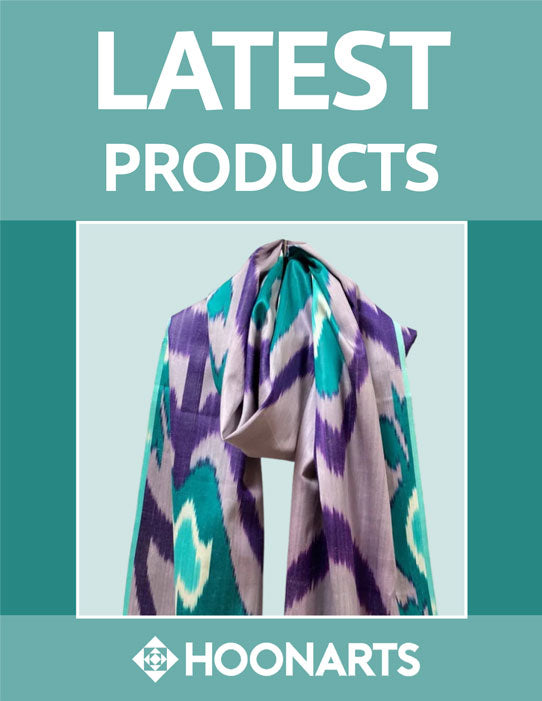 Sign up to hear about the latest products right away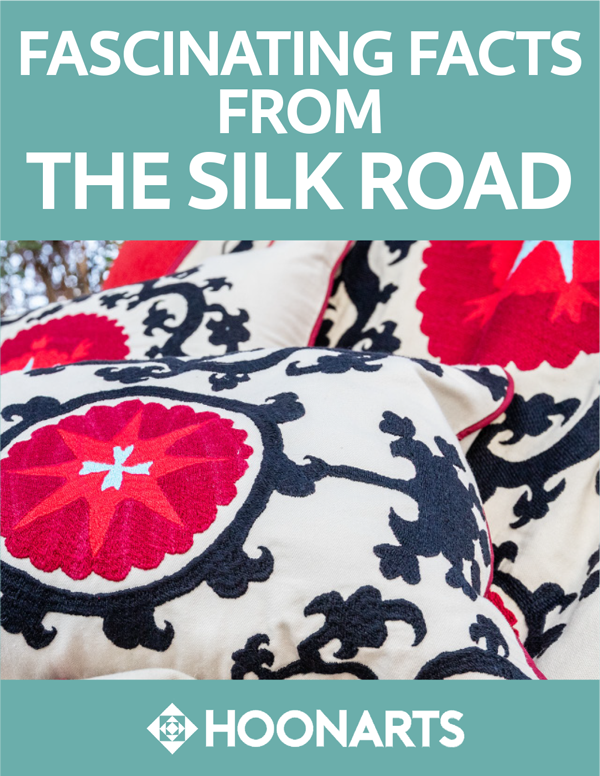 Sign up to discover more about the world that created the Silk Road

Indulge In The Authentic Silk Road, Support The Artisans Who Create It
SHOP
Surround yourself with unique and beautiful items, aligned with your values
LEARN
Direct behind-the-scenes access to the alluring and little known world of Central Asia
EXPERIENCE
One-of-a-kind curated adventures that celebrate the authentic beauty of the Silk Road.
LEAVE THE ORDINARY BEHIND
At HoonArts, we help women who treasure the uniqueness and beauty of history, live their values, and are curious about the world. Here, you no longer have to settle for an unsatisfying "off-the-shelf" world designed for the masses. We love helping ethical consumers bring the colorful world of the Silk Road of Central Asia into their homes.
Our clients gain direct access to this alluring and little-known world through artisan crafts, fair trade fashion, handmade home décor, online experiences, behind-the-scenes educational opportunities, and even travel.
Since 2014, HoonArts has served to empower our artisan partners, span the cultural divide, and build a shared future together by opening the doorways to Central Asia for caring consumers. We do this through our close partnerships with a curated collection of internationally renowned artisans who are working to preserve their authentic cultural and artistic heritage.
Through HoonArts, you can finally surround yourself with the world, people, and culture of the ancient Silk Road.
You can forge a link between their dreams and your own.
Whether you're choosing the perfect handmade silk scarf, learning about what exactly ikat fabric is, or planning your next ecotourism excursion, HoonArts is your next stop.
It's like globetrotting for visionaries... only without the jet lag.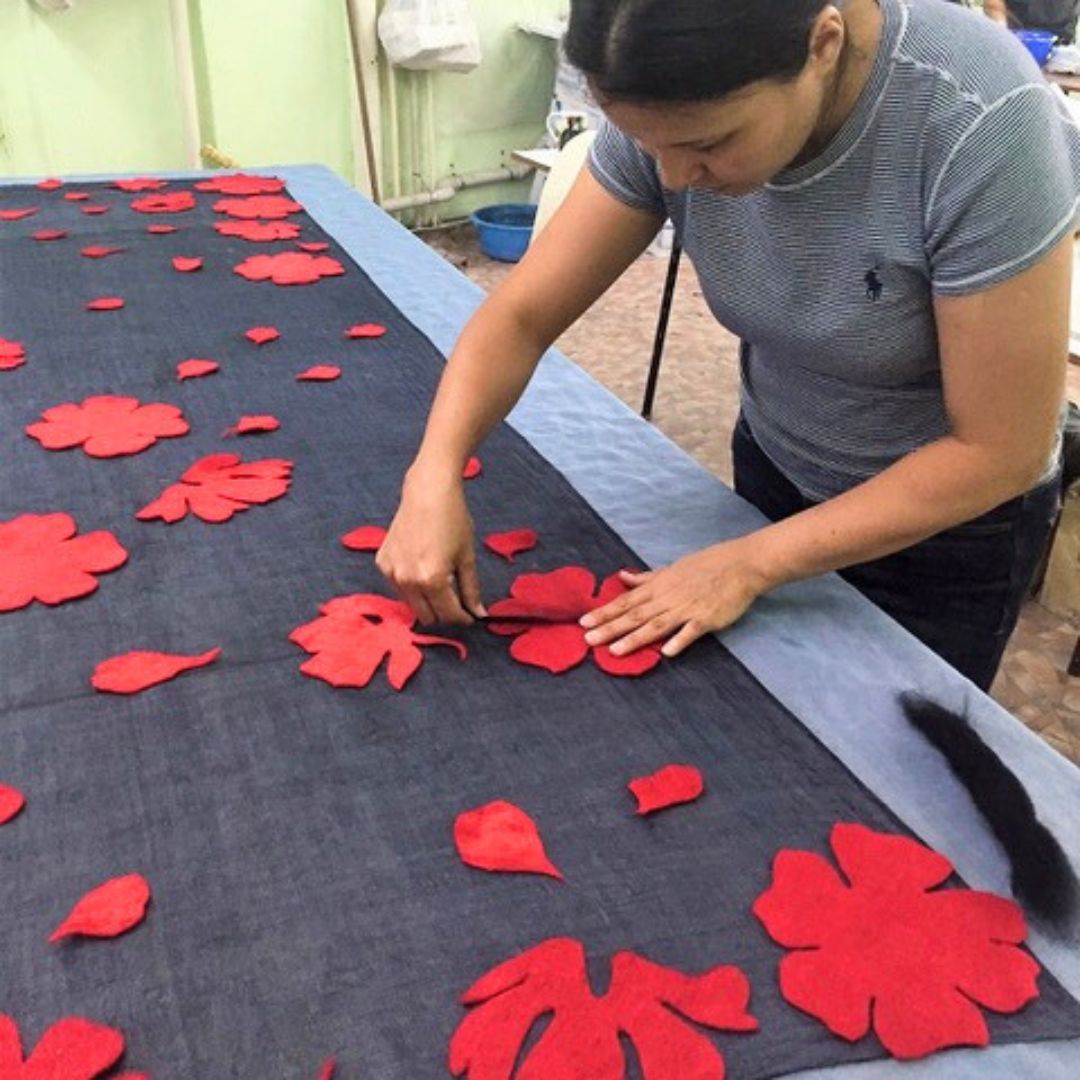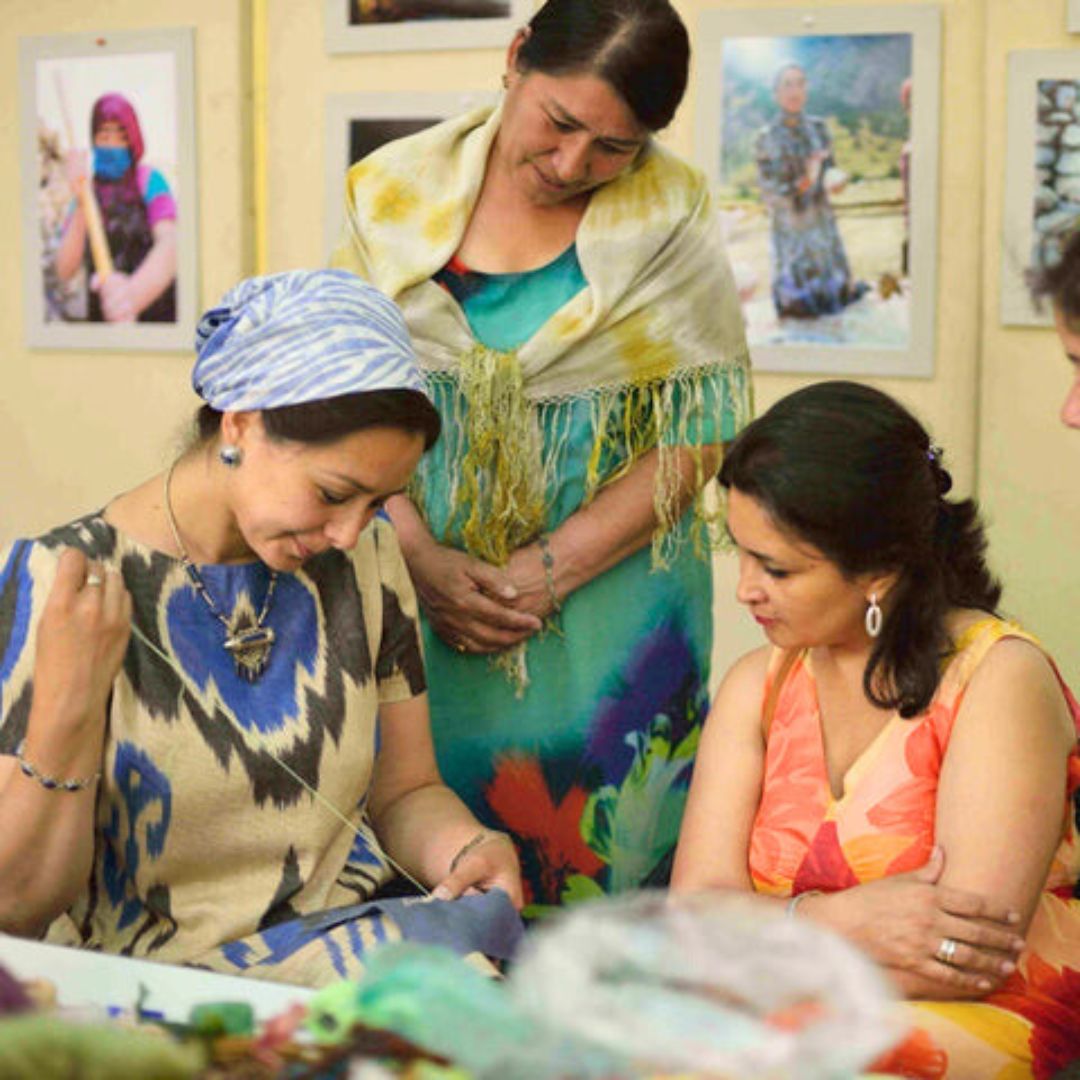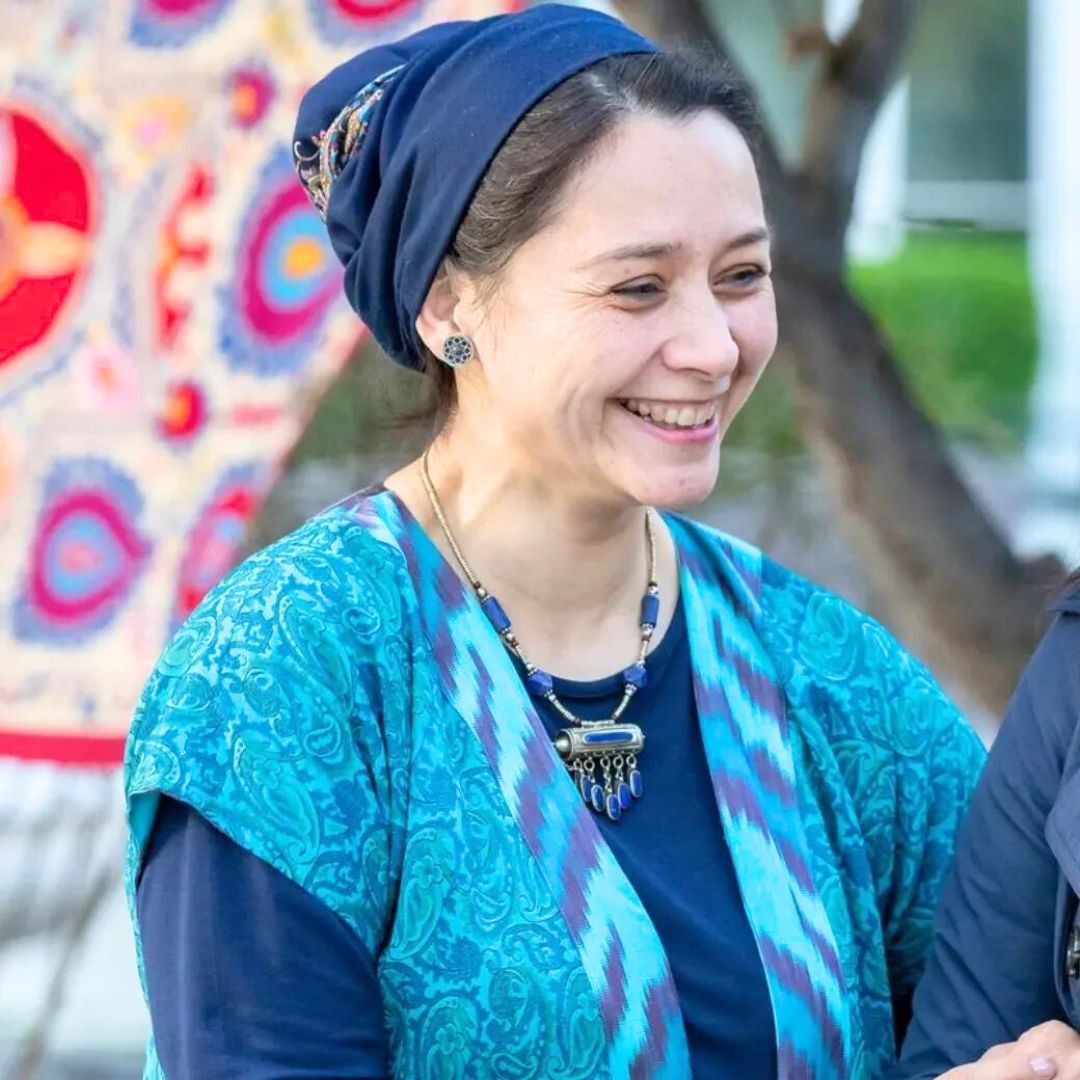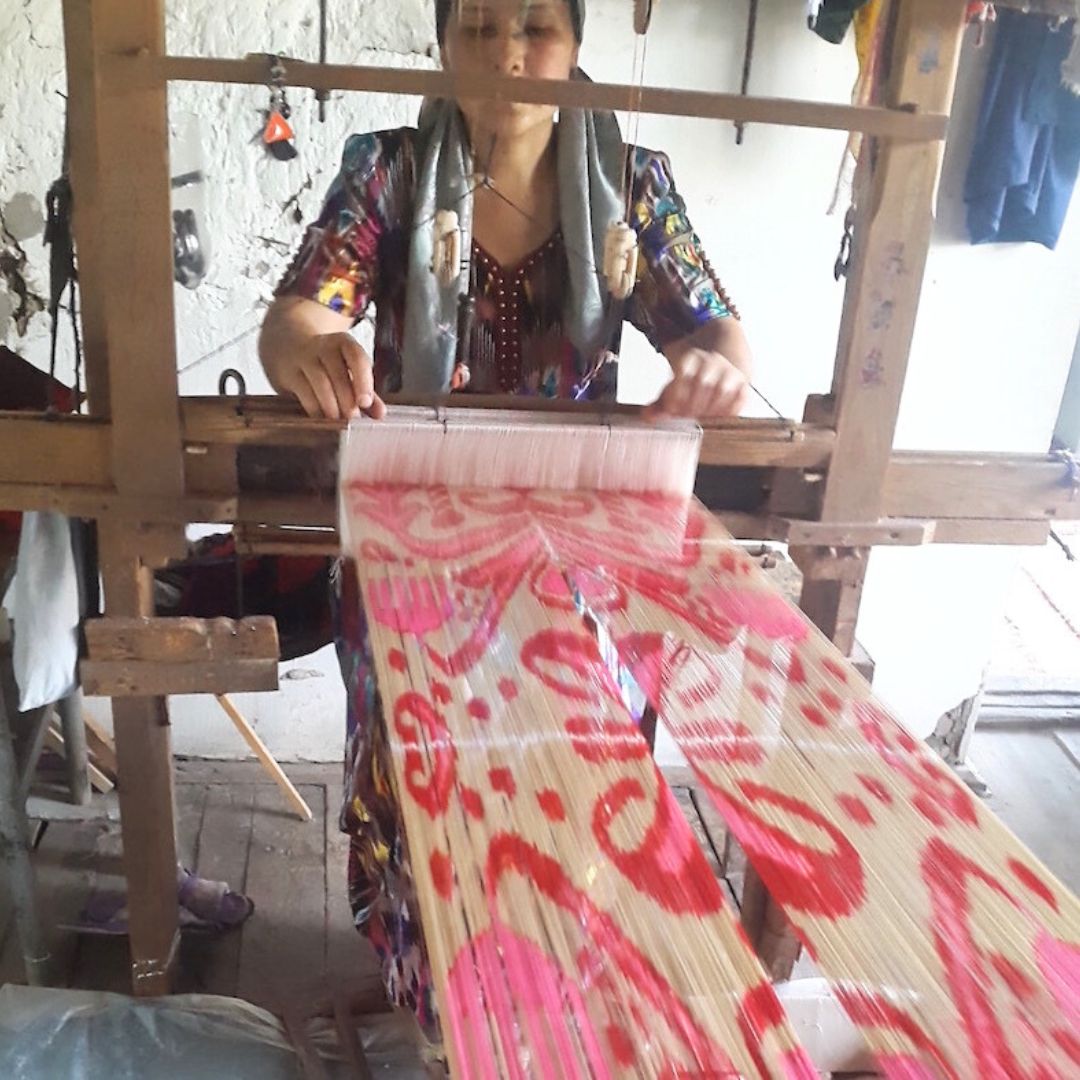 ★★★★★

I get a high quality handmade product. On top of that I also know that my dollars are not only making me look and feel good but also supporting artisans on the other side of the planet. That idea just makes me feel amazing!

TANIA VASALLO,

THE COURAGE TO BE HAPPY, SANTA FE, NM
★★★★★

The giraffe slippers are a gift for my grandson. I do my best to give gifts that also reflect my values, so sharing Hoon Arts gifts, which also help others to be self-sufficient, is very important to me. That these HoonArts women make such fun and beautiful items --- fabulous!! And they look very sturdy, too -- love the solid soles!

Gwenyth Lewis,

Albuquerque
★★★★★

The beauty of this amazing online Tajikistan experience is not just being allowed a deep dive into the art of traditional textiles crafting for modern use but also being granted an intimate look into the lives of the makers. An experience I 100% recommended for anyone looking for an out-of-the-ordinary online voyage into a rich and colorful place.

Katja Marianne,

May 2021
★★★★★

To say that this vest is exquisite is an understatement. Nor does the description do it justice. The vest Is ethereal and is very much like wearing the most beautiful light. I have purchased other items from the Seven Sisters. Each is a masterpiece of workmanship and design. The vest will be a most cherished part of my wardrobe.

Arlene

Dec 09, 2022
★★★★★

I wore the flowered scarf again for church and work today... besides being a warm addition on a dreary cool drizzly day, there's a sense of being accompanied -- by the artisans and their traditions. Thanks again.

Kathleen

February 2023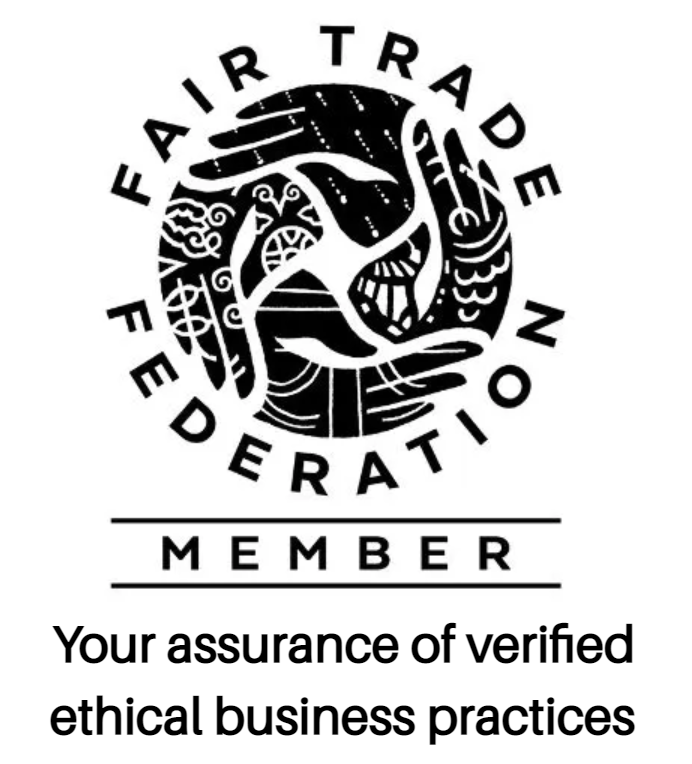 HoonArts is a proud member of the Fair Trade Federation
The Fair Trade Federation (FTF) is a trade association of fair trade enterprises based in the US and Canada that are fully committed to an approach to business and development that focuses on valuing the health of the planet, as well as the labor, dignity, and equality of all people.
Fair trade businesses create equitable and sustainable long-term trade partnerships with socially and economically marginalized farmers and craftspeople in developing countries to find markets and customers for their goods. FTF screens and verifies the activities of its members to ensure compliance with fair trade principles. As an FTF member, we don't just buy and sell a few fair trade products— we integrate fair trade practices into everything we do.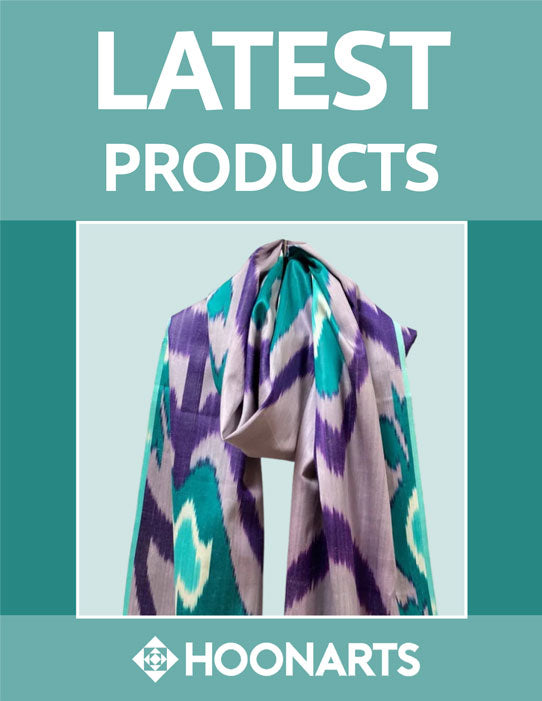 Sign up to hear about the
latest products right away