The Story of The Silk Road…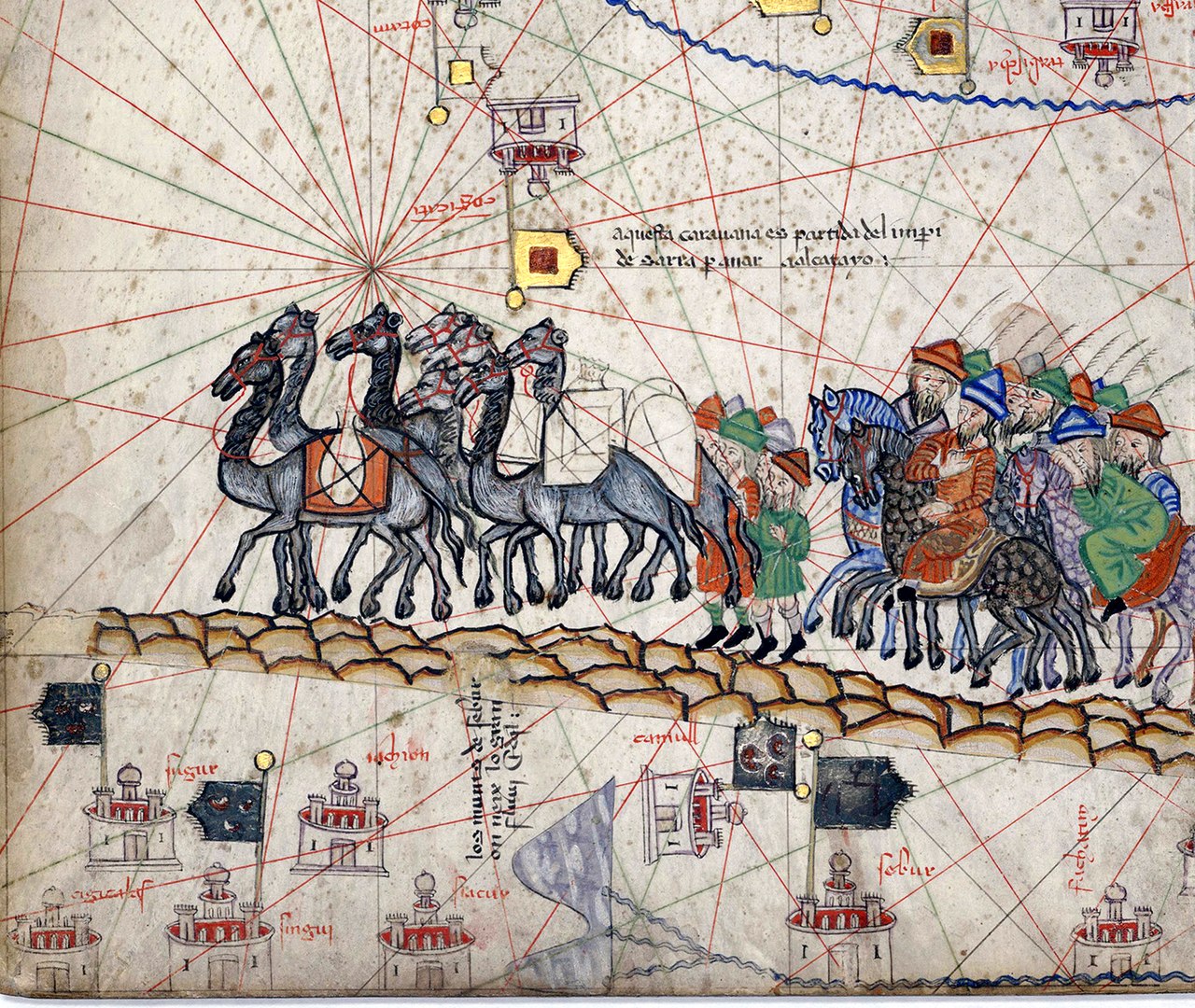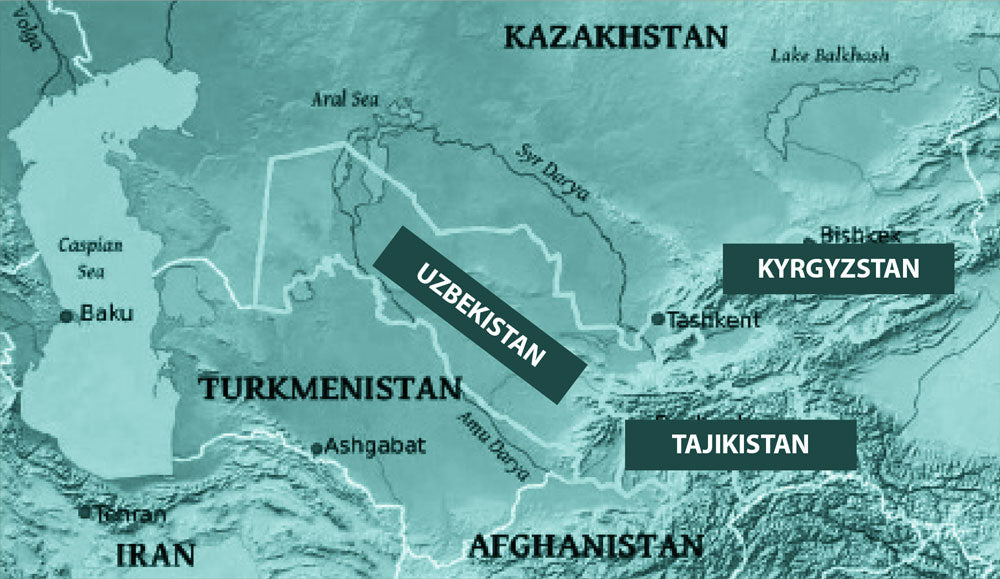 Internet searches will tell you that The Silk Road is a historical trade route covering multiple regions that once connected Rome to China. That textiles like wool, silver, and gold were moved from the Western world in exchange for silk goods from the East. It has been the backdrop for historical conquerors, such as Alexander the Great and Genghis Khan, explorers like Marco Polo, as well as the setting for modern-day political struggles and religious pilgrimages.
But it is so much more than that.
The Silk Road is a trail of rich cultural heritage; an unbroken thread winding through the history of Central Asia, connecting the artisans of today to the traditions and artistry of their ancestors. Traveling today's Silk Road is like stepping through a portal into a world of sumptuous beauty and generational wisdom.
Learn more about travelling The Silk Road
At HoonArts we focus on three particular countries: Uzbekistan, Kyrgyzstan, and Tajikistan ("Stan" means "land of") and the exquisite wonders that our extended family of fair-trade artisans lovingly produce.
Our artisans are the heart and soul of HoonArts, partners in everything we do, and our daily inspiration. Click the link below to meet them, listen to their stories, and learn more about their lives.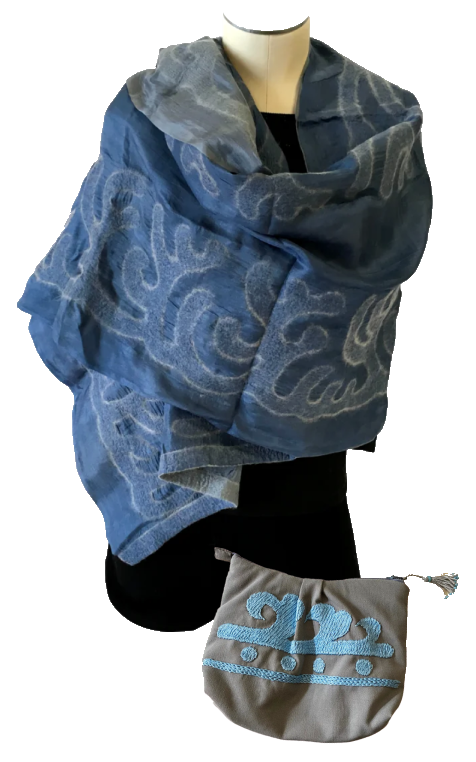 At HoonArts,
we bring the Silk Road to you,
one bag, one scarf,
one human connection at a time
Above all else, we believe in the transformational power of the language of art. Art is the gateway to our vision of a joyful and equitable world of unity in diversity.
HoonArts is a purveyor of fine handcrafted offerings from Central Asia that serve as a bridge to empower our artisan partners, span the cultural divide and build a shared future together.
HoonArts was born in late 2014. At the time, Founder Rikki Quintana was fully "retired" and volunteering with a local organization in Albuquerque, New Mexico that hosts short-term professional exchange delegations from around the world. The 2014 delegation of young professionals from Tajikistan included Bakhriddin Isamutdinov, who works in eco-tourism and handicraft promotion. When Rikki learned from Bakhriddin that no one in the U.S. was working with the artisans of Tajikistan to build a sustainable U.S. market, she boldly raised her hand and declared "I'll do it!"
Since that time, HoonArts has grown from this initial leap of faith, to a verified fair trade import company working with over 100 artisans in Central Asia and selling to customers on four continents. Our unique artisan-crafted products, which come straight from the workshops of master artisans from Tajikistan, Uzbekistan and Kyrgyzstan, reflect traditional artistic patterns and techniques incorporated into products designed for the modern ethical consumer who wants their dollars to make a difference in the world.
But our vision has always been about more than selling products and building a sustainable market in the U.S. When you purchase an authentic local scarf or bag from HoonArts, you are opening a doorway into the world of the people and the culture of the ancient Silk Road. By opening that doorway, we believe that we can begin to build meaningful connections between people and cultures that will ultimately dispel stereotypes and encourage people to see and value our common humanity and work together for a better future for all of us. It's like globetrotting for visionaries, only without the jet lag.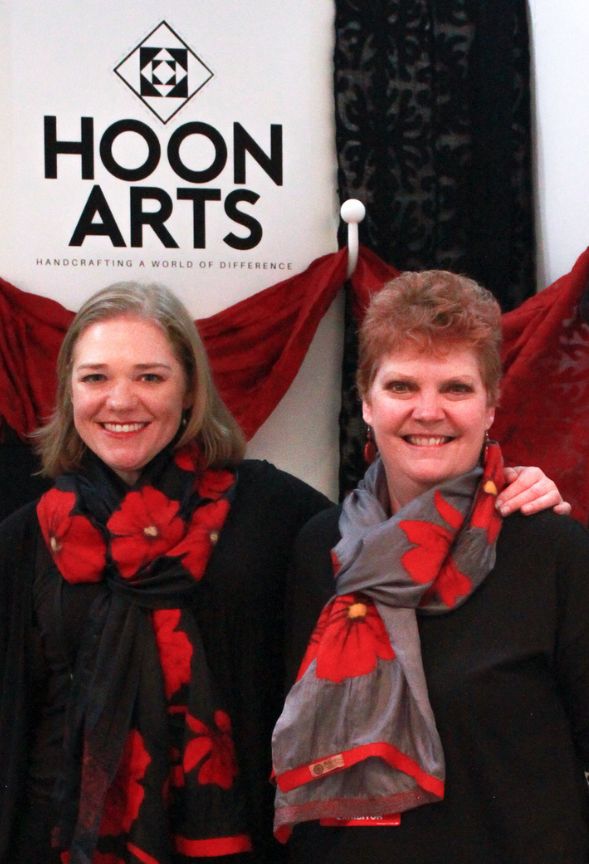 Rikki (right) and Dawn Schary (left),
a HoonArts fan and occasional event partner.
Rikki grew up in Santa Fe, New Mexico, where she caught the bug for international connections in her first middle school Spanish class when she experienced the magical door opened by talking to someone from another culture in another language. Her passion for creating meaningful connections with people from faraway places has never wavered.
She majored in languages at the University of New Mexico and studied abroad in Mexico and Ecuador. She then went on to graduate from Stanford Law School, with an emphasis in international law. She spent the next 31 years as a business lawyer at prestigious law firms in California and New Mexico, working to fit in as much international travel as possible around her busy work schedule, raising a family and her community volunteer activities.
After "retirement," she began volunteering with a local organization that hosts short-term professional exchange delegations, which led to her first connections with Tajikistan-- at that time a totally unknown part of the world for her. When she learned that no one in the U.S. was working to build a sustainable U.S. market for artisan-made products from Tajikistan, she raised her hand and boldly declared, "I'll do it!"
From that initial leap of faith in 2014, she has taken HoonArts to where it is today. She gets to live her dream every day, working directly with HoonArts' artisans and other collaborators every day to introduce the people, landscapes and culture of this hidden corner of the world to the West. As she frequently says, "show and tell is my favorite part of the business." Rikki believes that these types of grassroots connections will ultimately transform the world.
Bakhriddin Isamtudinov, the initial inspiration for HoonArts when he visited New Mexico in 2014, is the Executive Director of the Tourism Development Center of Tajikistan. He has also served on the Board of the Union of Craftsmen of Tajikistan.
He works tirelessly with local tourism companies, artisans and others to help build a thriving tourism and handicraft sector in Tajikistan. He is one of the moving forces behind tourism development in Tajikistan, including the promotion and preservation of traditional Tajik handicrafts and the development of projects designed to improve the economic welfare of the rural population through ecotourism and craftsmanship.
That job would be more than enough for most people, but Bakhriddin also serves as one of HoonArts' key coordinators in Tajikistan. Since the very beginning, he has been our key contact and coordinator with non-English speaking artisans in Tajikistan, helping with the selection of artisans and products for our collections, quality assessment, photographs, shipping and so much more. He has also become our local "Wikipedia" source on all things related to Tajikistan. Whenever we have a question, we just send a Facebook message to Bakhriddin and he'll find the information for us, or connect us with someone who can. And often at 3:00 a.m. local time in Tajikistan!
He does this all out of his own personal passion for making a difference, and relying primarily on his "Google English" skills. He refuses to take any compensation from HoonArts or from the artisans.
His commitment inspires us every day!