Kamol Alamshoev/Sharan Handicraft Center - Tajikistan
Master Kamol (Kamoliddin) Alamshoev is the head of the "Sharan" Handicraft Tourism Center in Roshtkala (Pamir). "Everything started with the donkey," Kamoliddin says. The donkey is not just one of the most important farm animals, it was also the initial point for his work with felt.

Therefore the donkey plays a special role for the craftsman. We are proud to offer felt donkeys and other felt animals crafted by Master Komoliddin and the women who work with him at the Sharan center.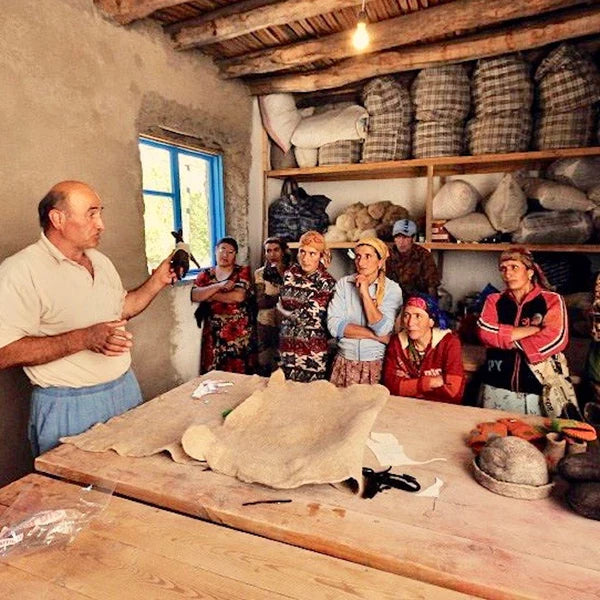 Furthermore, Kamoliddin and his team produce bags, slippers, hats, and jewelry from felt. Traditional symbols, which are applied onto several products, represent the centuries-old culture of the Pamirs.