THE PERPETUAL SHIPPING CHALLENGE
Anyone who has ever run a Fair Trade business will tell you that shipping is a perpetual challenge.  When we decided to start HoonArts last October, we knew that shipping would be be one of our first hurdles, since Tajikistan is a land-locked country in Central Asia.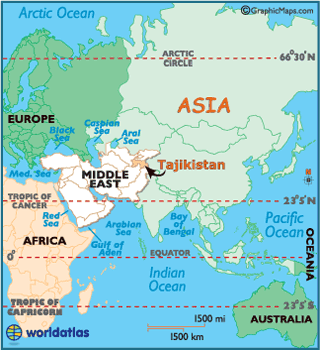 That means, of course, that there are no ports and none of the shipping containers that we see on television. We had explored various shipping options between the US and Tajikistan via our sister organization
Bridges to Tajikistan
 when we began shipping books to Tajikistan.  Our first shipment via "diplomatic pouch" (which actually first moves via the US Postal System) resulted in about half of the books being lost somewhere between Albuquerque and Denver and never being recovered.  We also experimented with
Better World Books
, a great organization which offers "free world-wide shipping."  Those books never made it to their destinations in Tajikistan.  We also explored the possibilities of freight shipping companies, and learned that most international shipping companies do not have a presence in Tajikistan and will not even give you a quote between the US and Tajikistan. When we started at the Tajikistan end, and explored shipping companies affiliated with the
American Chamber of Commerce in Tajikistan
, we learned that any shipment would have to change hands many times, increasing the risk that packages would go astray.  We also looked at shipping direct with an airline company.  Turkish Airlines is the only international airline that flies to both the US and Tajikistan.  Since Turkish Airlines doesn't serve Albuquerque, it would once again require having the package change hands multiple times.  So, Bridges to Tajikistan finally settled on DHL for shipping, which was reliable but expensive.  FedEx does not serve Tajikistan, and UPS has only "messenger contacts" based out of Brussels (whatever that means).
When we started HoonArts, our first priority was to get some products to the US in time for exhibition during the 2014 Christmas holiday shopping season. That proved to be even more challenging than we had anticipated, because it required selecting products AND getting them shipped on a very short timeline. For that first shipment, we turned again to DHL, not knowing what it would actually cost until after the package arrived.  Bridges to Tajikistan and its fiscal sponsor,
GlobalOnetoOne
, offered to help with the first exhibition shipment by allowing access to the nonprofit contract rate.  However,  you cannot get a firm quote unless you know the weight and dimensions of your package, and you cannot pre-pay a contracted shipment.  Instead, you ship and then pay the invoice when it arrives a week or two after shipment.  So, that first shipment did arrive safely, and on time, but it cost $640 for 14 kilos.  That was a lot better than the "standard" retail rate of $894, but not a viable long-term solution.
Ultimately, our partner on the ground in Dushanbe, Bakhriddin Isamutdinov, Executive Director of the
Tourism Development Center of Tajikistan
, suggested that we work with a friend of his, Anvar Jurabaev, who operates a private shipping company,
FastEx Shipping Anvar
, based in Brooklyn, New York.  Anvar's company mostly carries products from the US to Moscow and Tajikistan, but it is now beginning to bring products back to the US from Tajikistan.  This connection has proved to be invaluable.  We can now ship from Dushanbe to New York for $20 per kilo, on Anvar's airplane.  When the package arrives in New York, Anvar arranges to ship it on to Albuquerque via US Priority Mail, so our packages do not have to change companies multiple times.  Bakhriddin packages up our purchases from most of our artisans for shipment in Dushanbe, and hands them off to Anvar.  If the products are coming from outlying areas, such as Istaravshan or the Pamirs, those products are first carried in to Dushanbe by taxi or other personal ground transport.  Anvar also has a representative in Khujand, so products sent by Munira Akilova at Armughon Handicrafts (profiled in the
September 4, 2015 issue
of our general interest newsletter, the
HoonArts Caravanserai
), can be sent direct.
Of course, even with this streamlined system, sometimes products don't survive the long 8,900 mile trip, and as far as we can tell, no one offers shipping insurance from Tajikistan, not even DHL.
 Recently, we placed a special order for ceramic bears made by Master Sukhrob Saidov for a customer in Albuquerque. 
The order of 10 bears came in two different shipments, since Master Sukhrob had to make them for us, and his kiln capacity is limited. U
nfortunately, five of the bears arrived in damaged condition, which was heart-breaking. In keeping with our 100% percent satisfaction guaranteed policy, we offered our customer the opportunity to cancel the entire order, limit the order to the 5 bears that arrived safely, or re-order 5 more bears.  She chose to re-order, and the bears left Dushanbe on September 2. Once again, our partner Bakhriddin has come to the rescue with special packing care.
We are all keeping our fingers crossed that the new bears arrive safely in the next few days!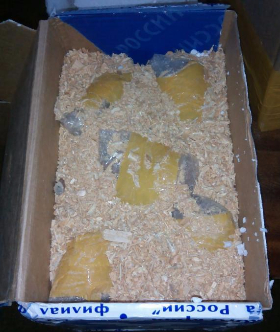 SUITCASE SHIPPING
Of course, our preferred method of shipping is always what we call the "Suitcase Shipping Method".  From time to time, we are able to have small shipments of products brought to the US in the suitcases of friends, colleagues and family members.  Typically, once these shipments arrive at their final destination with the carrier, that carrier will arrange for shipment to us in Albuquerque via Priority Mail.  Occasionally, a suitcase shipment get handed off to yet another person who handles the shipping to Albuquerque.  PayPal has become the preferred method of reimbursement for handling these stray shipping charges.  We are very grateful for the enormous help provided by all these suitcase shippers.  
LESSONS LEARNED: 
Research the shipping options available, and strive to minimize the number of times your products have to change hands.  

Ask your local partners for help in finding and developing reliable shipping avenues.  When working in remote areas, personal relationships may turn out to be far more valuable than "reputation."

Be aware that occasional lost or damaged shipments are simply an expected cost of doing business.
Thank you for joining us on this leg of the Fair Trade Caravan journey. If you have enjoyed it and would like to continue the journey with us, sign up for our Fair Trade Caravan email list.  If you have friends who you think might also be interested, please forward this to them.  


Warmest regards, 
Rikki Quintana
Hoon Arts
rikkiquintana@hoonarts.com
---