Fair Trade Holiday Shopping: Welcome to the Silk Road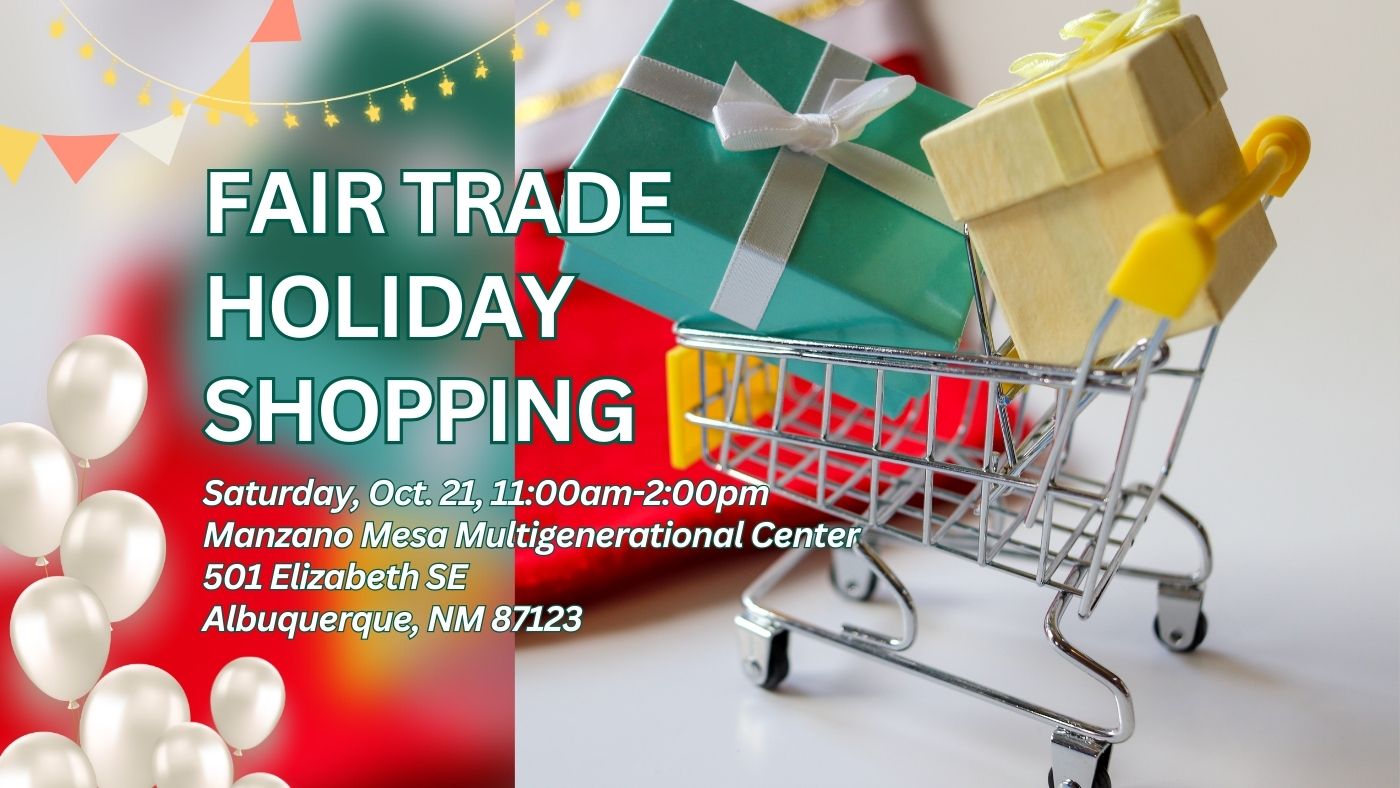 Event details:
When: Saturday, Oct. 21, 11:00am-2:00pm

Where: Manzano Mesa Multigenerational Center

501 Elizabeth SE

Albuquerque, NM 87123

(Plenty of free parking)
Embark on an enchanting escape from the holiday hustle and bustle at our exclusive in-person holiday shopping event. Here, you'll find a captivating array of handcrafted treasures from the heart of the Silk Road, each infused with its own compelling story, making your gift selection a meaningful experience.
Take your time to savor the magic of the season while exploring our festive collection, and relish the joy of shopping without the crowds. Dive into the spirit of giving and start your holiday season with delightful discoveries, ensuring cherished memories and unique gifts for your loved ones.
And know that by shopping Fair Trade, your partnership will help support the artisans who hand-crafted these gems 12 time zones away from Albuquerque and cultivate environmental stewardship for future generations.
NOTE: Our planned co-host, Sheila Gibbons of Beautycounter, won't be able to join us as originally planned due to circumstances beyond her control.